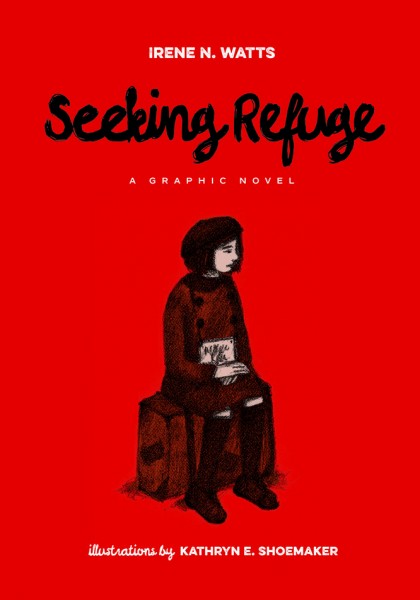 About the Book
Eleven-year-old Marianne is fortunate. She one of the first two hundred Jewish children on the heroic rescue operation known as the Kindertransport, which arrived in London, England in December, 1938.
Life in the new country seems strange, her few words of English and her attempts to become an ordinary English girl are not enough to please her foster mother, who wanted a girl as a domestic servant. Marianne deeply misses her family, whom she had to leave behind.
With the outbreak of World War II in 1939  Marianne finds herself being evacuated to Wales. She is shuffled from one unsuitable home to another– (em dash)but there is a surprise in store and Marianne's courage and resilience is finally rewarded.
The Kindertransport ultimately saved of almost 10,000 children from Germany, Austria and Czechoslovakia in the nine months preceding World War II was a unique and triumphant human effort. Marianne's story is based on the kind of events that were actually experienced by the children. Author Irene N. Watts was one of them, arriving on the second Kindertransport in December 1938 at the age of seven.
Praise for Seeking Refuge:
"Seeking Refuge contains much about hope and the resilience of the spirit in times of adversity. While the book is recommended for ages nine and older, adults, too, will find it engrossing."  — The Jewish Chronicle
"A wonderfully rendered marriage between text and art . . . that will spark interest in the plight of all refugees." — starred review Kirkus Review
"Shoemaker's quiet, silvery-pencilled panels soften this Holocaust narrative, a companion to Goodbye Marianne . . . Though Holocaust stories are by definition horrifying, this one offers some hope." — Publishers Weekly
"The simple, uncomplicated pictures tell the story even when there is no text to accompany it . . . Seeking Refuge: A Graphic Novel is an excellent book that brings to life the story of the refugee children during World War II. The novel speaks volumes of the hardships faced by these children both in Europe and in their new land." Highly recommended — CM Reviews
Awards:
Winner of the Vine Awards for Canadian Jewish Literature 2017
Winner of the Western Canada Jewish Book Award 2018
Shortlisted for the Chocolate Lily Award 2018
About the Illustrator:
Kathryn E. Shoemaker is the illustrator of many books for children, among them A Telling Time and My Animal Friends. She teaches children's literature at the University of British Columbia.