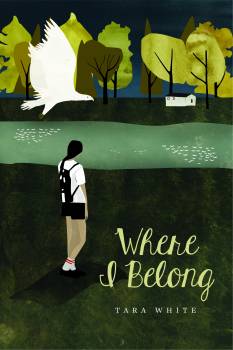 About the Book
This moving novel of self-discovery takes place during the Oka crisis in the summer of 1990. Adopted as an infant, Carrie has always felt somehow out of place, and recurring dreams haunt her. When she finds out that her birth father is Mohawk, living in Kahnawake, Quebec, she makes the journey and finally achieves a sense of home and belonging, which previously eluded her.
Praise for Where I Belong:
"A gorgeous, sorrowful and yet hopeful novel . . . Written mindfully and delicately in the voice of an early master, Tara White's second book is both a coming-of-age story and a story that desperately needs to be told. Combining a teenage, punk-rock need for acknowledgment and a nationwide need for attention, Where I Belong is a book that feels urgent and human." — The Globe and Mail
"White shares traditions and teachings without glamorizing Native culture. Ultimately, Carrie must learn to exist in both worlds . . . A welcome addition to any library, featuring a strong Native protagonist to whom most teens will easily relate." — School Library Journal
"White has created a convincing portrayal of a girl caught between two worlds struggling with identity. Carrie is a likeable character whom readers will be able to relate to on various levels. Her telling of the Oka Crisis in Quebec creates a wonderful learning opportunity for readers involving real-life events and issues . . . This is a story that needed to be told." — VOYA
Awards:
A Canadian Children's Book Centre recommendation for Family Literacy Day
Recommended as a 2015-2016 aboriginal title for adults and young adults by First Nations
Community Reads
Other Books in "Young Adult Novel"