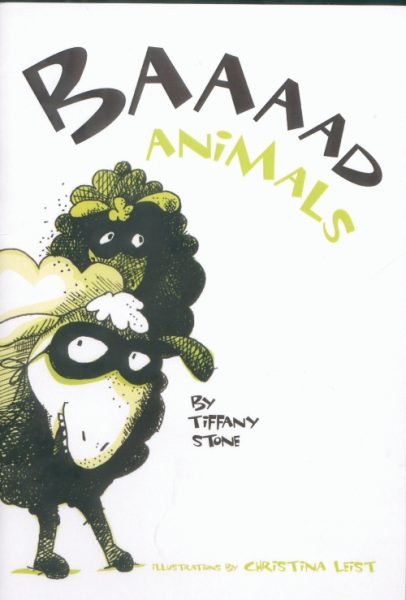 About the Book
Sheep that steal. A lyin' lion. Slugs with deep, dark secrets. This second book of humorous verse for children from Tiffany Stone is full of animals being B-A-A-D. Remember those sheep? They say they'll "give you nightmares, make you weep." But you're more likely to giggle at their antics and the crazy capers of the other critters in this book instead. Stone's mischievous poems paired with Christina Leist's cheeky ink illustrations guarantee readers are in for a very GOOD time indeed!
Praise for Baaaad Animals:
"Even kids who say they don't like poetry will change their minds when they read or hear this collection. Highly recommended." — CM Magazine
Awards:
Canadian Children's Book Centre Our Choice book (2007)
Chosen for Vancouver Translink's Poetry in Transit (2008)
About the Illustrator:
Christina Leist lives in Vancouver, BC. She has illustrated many books for children.