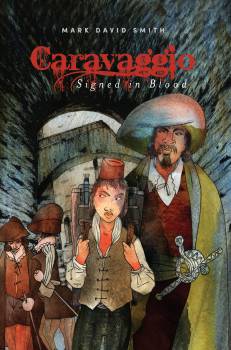 Caravaggio: Signed in Blood
About the Book
Fifteen-year-old Beppo, an indentured servant in Rome, is accused of murder. The only person who can help him is one of the most celebrated artists of his day—Caravaggio.
"This is the kind of story I would have devoured as a teen. Rich in historical detail, it has everything—adventure on the high seas, romance, and vivid descriptions of the teeming streets and luxurious palaces of seventeenth-century Italy."
—GLEN HUSER, winner of the Governor General's Award and author of The Runaway and The Elevator Ghost.
"The worlds of Renaissance Italy, fortress Malta and piracy in the Mediterranean are brought tolife in this page-turner. My favourite historical read of the year, so far."
—SAVIOUR PIROTTA, winner of an Aesop Accolade for Firebird and author of Around the World in 80 Tales.
Other Books in "Chapter Books"