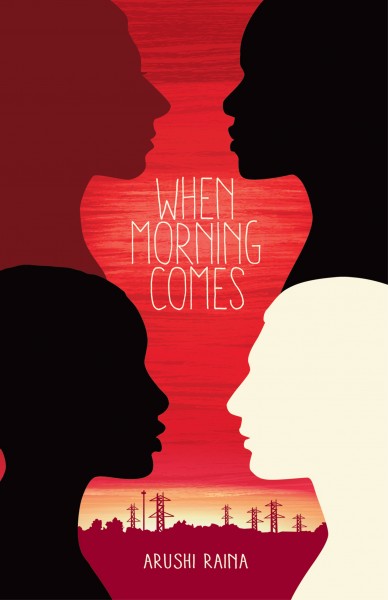 When Morning Comes
Rights sold to South Africa and India. 
About the Book
It's 1976 in South Africa.
Written from the points-of-view of four young people living in Johannesburg and its black township, SowetoZanele, a black female student organizer, Meena, of South Asian background working at her fathers shop, Jack, an Oxford-bound white student, and Thabo, a teen gang-member or tsotsithis book explores the roots of the Soweto Uprising and the edifice of Apartheid in a South Africa about to explode.
In the black township of Soweto, Zanele, who also works as a nightclub singer, is plotting against the apartheid government. The police cant know. Her mother and sister cant know. No one can know.
On the affluent white side of town, Jack Craven plans to spend the last days of his break before university burning miles on his beat up Mustang, and crashing other peoples parties.
Their chance meeting changes everything.
Already a chain of events are in motion; a failed plot, a murdered teacher, a powerful police agent with a vendetta, and a secret network of students across the township. The students will rise. And there will be violence when morning comes.
Introducing readers to a remarkable young literary talent, When Morning Comes offers an impeccably researched and vivid snapshot of South African society on the eve of the uprising that changed it forever.
2016 Indian Summer Festival Jubulile Maju performed at our book launch
Other Books in "Chapter Books"