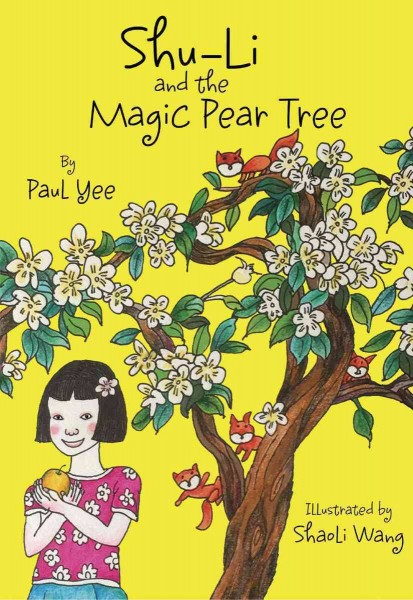 Shu-Li and the Magic Pear Tree
About the Book
In this new addition to the popular Shu-Li chapter book series, celebrated author Paul Yee brings to young readers more adventures of Vancouver kids of diverse backgrounds living in the vibrant multicultural Commercial Drive neighbourhood.  When Shu-Li and her friends' school is threatened with closure, they find unexpected help from a magic pear tree in the backyard of an elderly and intriguing neighbour.
Governor General Award-winning author Paul Yee was born in Saskatchewan and raised in Chinatown, Vancouver. He is one of Canada's most celebrated writers for young people.
He lives in Toronto. Born and raised in Qing Dao, China,
Born and raised in Qing Dao, China, Shaoli Wang has won great acclaim for her illustration and painting and has exhibited widely. She collaborated with Paul Yee on numerous books for Tradewind, including the best-selling Chinese Fairy Tale Feasts and Bamboo.
Other Books in "Picture Books"