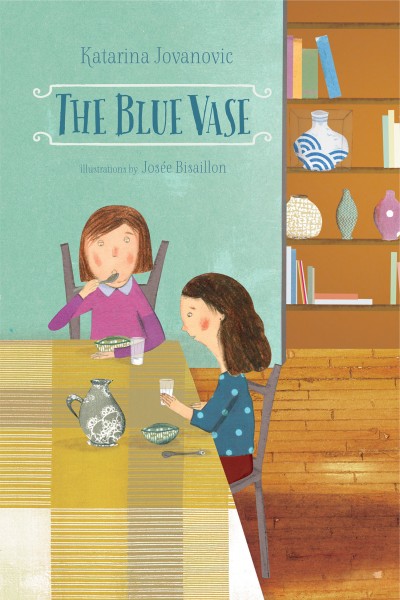 About the Book
Before and after school, while her parents work, ten-year-old Sonia stays with her next-door neighbour, Mrs. Kaminski, and her granddaughter, Marta. When Sonia accidentally breaks Mrs. Kaminski's seemingly precious blue vase, Marta offers to keep it a secret for a price. But Sonia is not able to satisfy Marta's escalating demands—more gifts, more money and favours—and when Marta spreads lies about Sonia in school, her classmates taunt her. Finally, after a teacher makes a discovery in Sonia's knapsack, she is forced to find the courage she needs to confront her bully.
This illustrated chapter book for middle-grade readers addresses the corrosive effects of bullying and suggests—with poignancy and sensitivity—the means by which it can be confronted.
Praise for The Blue Vase:
"Jovanovic nails how isolating (bullying) can be." – Quill and Quire
"Jovanovic has written a chapter book that children can read for themselves and learn from. The illustrations (are) engaging, and The Blue Vase will be a useful addition to a school library collection." – The Manitoba Library Association CM Reviews
Awards:
Winner of the Chocolate Lily Award 2017
About the Illustrator:
Josée Bisaillon has won many awards and was shortlisted for the Governor General's Literary Awards twice. She lives in Montreal with her husband and children.
Other Books in "Chapter Books"