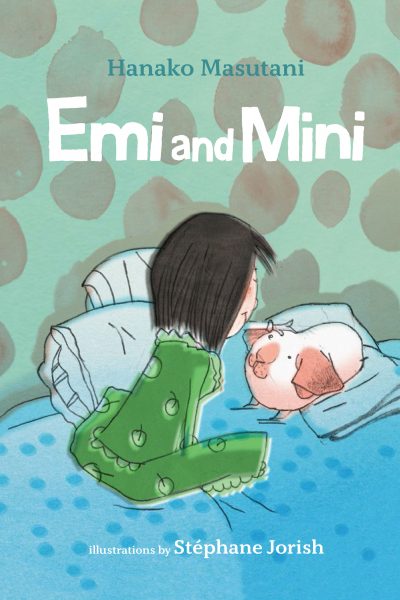 About the Book
Emi gets a new pet, Mini, a loveable fat hamster. But unfortunately, Emi is not a huge fan of hamsters — she really wanted a dog. After Mini escapes from her cage and hides somewhere in the house, Emi finally realizes she loves her new little friend.
About the Author:
Hanako Masutani writes fiction, poetry, nonfiction and literature for children. She was a contributor to the short story collection Henry Chow and Other Stories published by Tradewind Books. She lives in Vancouver with her three children.
About the Illustrator:
Stéphane Jorish is one of Canada's most celebrated illustrators. He is a four-time recipient of the Governor General's Award, the TD Book Prize and many others. He illustrated The Riddlemaster for Tradewind Books. Stéphane lives in Montreal.