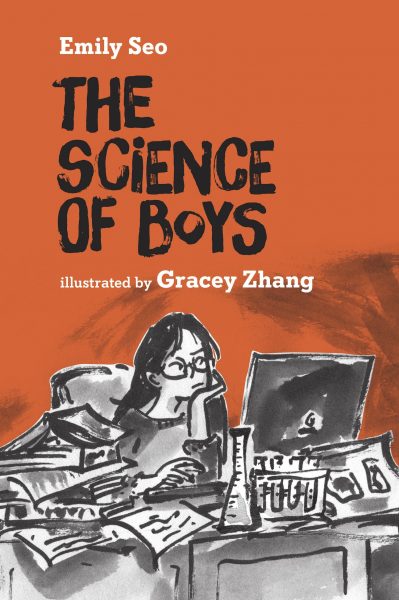 About the Book
Science nerd Emma Sakamoto wants to reinvent herself. So when a popular girl at school seeks Emma's help in getting a boy to like her, Emma starts writing The Science of Boys.Can gravity pull a boy into a girl's orbit? Emma applies scientific laws and theories to a perplexing subject—boys. But do people really conform to scientific principles? The results are unpredictable in this heartwarming story about the struggles of fitting in and the complexities of friendship.
About the author
Emily Seo holds a PhD in Chemistry from the University of British Columbia, completed a fellowship at the University of Edinburgh and worked in science publishing in Germany. Her experimentation with words resulted in The Science of Boys. She currently lives in Vancouver, BC with her husband and two young scientists.
About the illustrator
Gracey Zhang is a freelance illustrator and animator. She has recently published her first picture book Lala's Words. Born and raised in Vancouver, she now lives and draws in Brooklyn, New York.