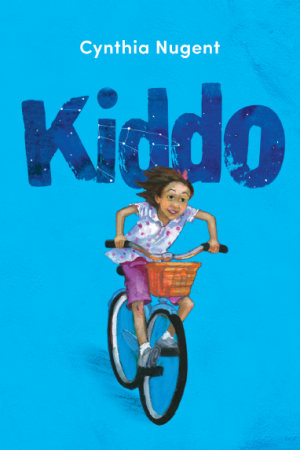 About the Book
Katherine Wisteria Warble (otherwise known as Kiddo) knows her family depends on her for information. Kiddo devours the Town Crier Newspaper for the news, contests, community events, Caring Carol's advice column and the annoying opinions of the Junior Journalist. When she grows up she is going to be the publisher, but first she needs to wrest the title of Junior Journalist away from the irritating Jeremy ("Germ") Marroon.
Can Kiddo get enough community points, improve her spelling, and stay out of trouble long enough to become the next Junior Journalist? Definitely! But first she has to find a boyfriend for her sister Pat, fix a little misunderstanding that lands her in jail, nab the real thief, and help Ma win a talent contest.
Praise for Kiddo:
"More families should be like this one! They are all accepting and loving of one another's foibles, and they all have fun together." — CM Reviews
"In this hilarious middle-grade novel, award-winning illustrator and author Cynthia Nugent
captures the nostalgic charms of 1960s-style childhood without seeming dated or irrelevant. Nugent's artistry shines in the neo-retro feel she brings to her story . . . Kiddo is a laugh-out-loud read, perfect for those whose tastes skew quirky." — Starred review Quill & Quire
"Nugent writes with levity and a keen eye for the memorable details of childhood. Kiddo is a character with real agency, an active participant in her community. Young readers may be persuaded to put down their game-controllers and step out into the sunlight." — Canadian Children's Book New
Awards:
2020 White Ravens choice by the International
Youth Library in Munich
Finalist for the Chocolate Lily Award 2021
An Oy Vey Award Honor Book
Other Books in "Chapter Books"