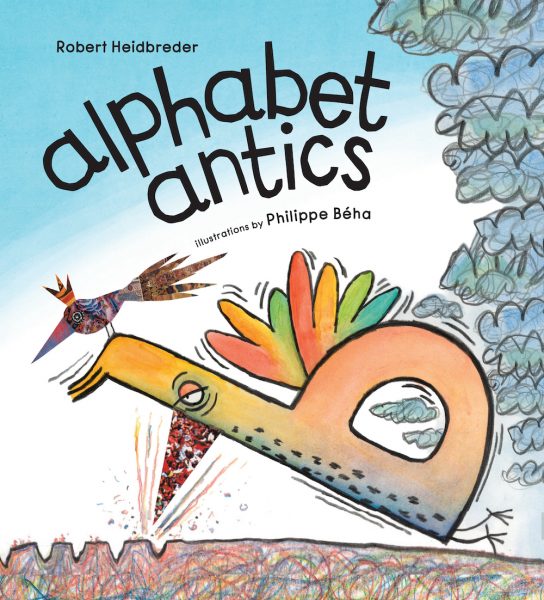 About the Book
With whimsical rhymes and illustrations, alphabet antics takes young children on a delightful romp through the playful shapes of the lowercase letters. Revel in the antics of these wily lowercase characters in this lively and unique alphabet book.
Children and adults alike will love reading about the antics the small letters get up to in this lively, distinctive book.
Praise for alphabet antics:
"Words and pictures work together perfectly. alphabet antics is a riotous and joyful book and will enjoy many repeated readings and visual explorations.." — Canadian Children's Book News, Spring 2022
"alphabet antics offers youngsters much textual and visual fun . . . The illustrations are full of action and humour . . . (and) young readers will enjoy the various antics in which the letters find themselves involved." Highly Recommended — CM: Canadian Review of Materials
About the Illustrator:
Philippe Béha has illustrated more than 200 children's books. He won numerous awards for his illustration, including the Governor General's Award and the Mr Christie's Book Award. He also has been nominated for the IBBY Hans Christian Andersen Lifetime Achievement Award. He lives in Quebec.