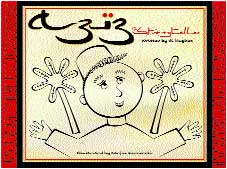 About the Book
In this enchanting tale set in the Middle East, all the stories are woven into a magic carpet waiting to be told. When young Aziz learns that he is to become the new storyteller, he is forced to make a decision that will change his life forever.
Praise for Aziz the Storyteller:
"In her debut for children, Hughes crafts a convincing tale to explain the storyteller's art and its transmission from one generation to the next" — Kirkus Reviews
Awards:
Finalist for The Chocolate Lily Award 2004
About the Illustrator:
Stefan Czernecki has published many for children. He lives in Vancouver, BC.
Other Books in "Picture Books"