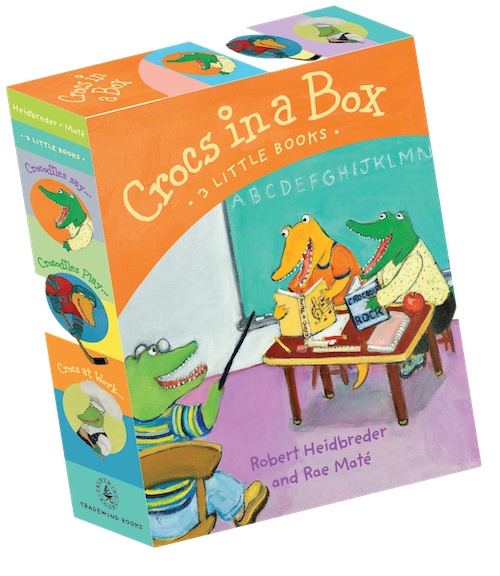 About the Book
All the joys of watching how crocodiles work and play, and what they say come together in one tidy gift box with tiny editions of Crocs at Work, Crocodiles Play, and Crocodiles say . . .
Claw your way through this trilogy of laugh-aloud classics!
Other Books in "Picture Books"