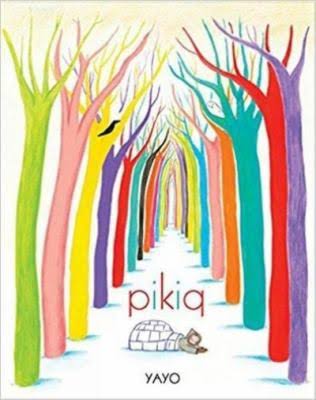 Pikiq
International rights not available.
About the Book
In the far, far north, Pikiq finds paint, paintbrushes, and a book with pictures of
tropical animals and far away places abandoned in the deep snow. Inspired, he draws fantastical creatures everywhere, and colour bursts onto the white landscape.
Pikiq is an enchanting journey into the life of the imagination and the world of colour.
Yayo is the author and illustrator of many children's books, including Night Sky Wheel Ride and If I Had a Million Onions for Tradewind Books. His illustrations have won many prestigious awards, including the Mr. Christie Book Prize. Raised in Colombia, he lives in Quebec.
Other Books in "Picture Books"