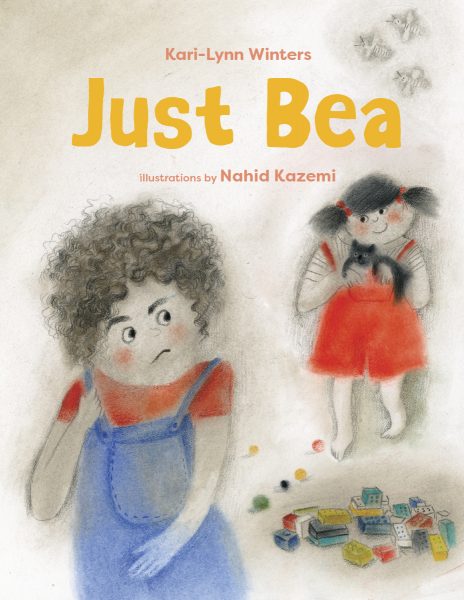 About the Book
Bea's big sister is so annoyed with her mischievous behaviour that she wants Bea gone. But when she cannot find Bea anywhere, she grows to regret her wish.
Praise for Just Bea:
"Honest emotions are captured in the poetic and playful text . . .(and) emotionally resonant charcoal illustrations. . . . The ups and downs of sibling relationships explored in Just Bea will strike a familiar tone with readers." — Canadian Children's Book News
"Just Bea would make for a lively read-aloud and may also lead to thoughtful discussions on how to deal with sibling discord . . . Just Bea makes a welcome addition to the library or household shelf." Recommended — CM: Canadian Review of Materials
About the Illustrator:
Nahid Kazemi is an artist, illustrator and graphic designer. She has published many award-winning children's books, and was nominated for a Governor General's Literary Award and the 2020 Astrid Lindgren Memorial Award. Her recent publications include Over the Rooftops, Under the Moon and The Old Woman. She has exhibited her work around the world. Nahid lives in Montreal.
Other Books in "Picture Books"