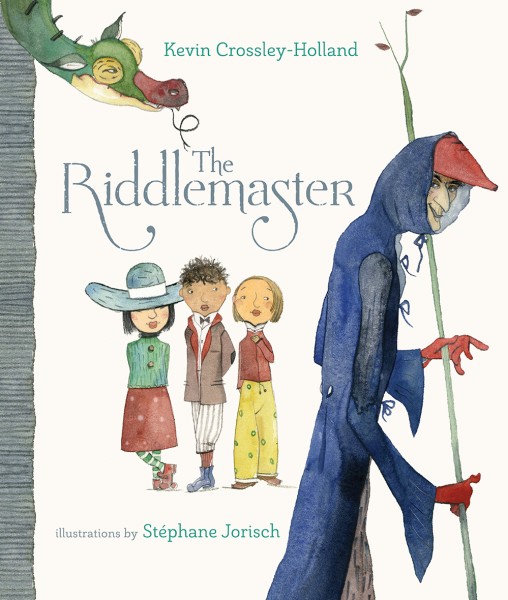 About the Book
Anouk, Ben and Cara dream of a fabulous treasure buried on the golden island across the  harbour. A mysterious and grizzled old man offers  them passage on his boat, but only if they can solve seven vexing riddles. If they succeed, a strange and magical prize awaits them.
Enchanting illustrations by Stéphane Jorish illuminate this story by one of Britain's best- loved children's authors.
Praise for The Riddlemaster:
"A jewel box for lovers of stories, filled with riddles and allusions that will test, but not daunt, even younger readers." — starred review Kirkus Reviews
"This lively work stresses the importance of story and the written word and might easily be an allegory for the heroic journey all children make in learning to read." — starred review School Library Journal
Awards:
A Canadian Children's Book Centre Best Book of 2016
About the Author:
Kevin Crossley-Holland is a Fellow of the Royal Society of Literature and a winner of
the Guardian Children's Fiction Award for The Seeing Stone. He lives on the Norfolk
coast in East Anglia, England.
About the Illustrator:
Stéphane Jorisch one of Canada's most celebrated illustrators. He is a two-time winner of the Governor General's Award for Children's Illustration (for Jabberwocky and The Owl and The Pussycat). He grew up in Montreal, where he now lives with his family.
Other Books in "Picture Books"