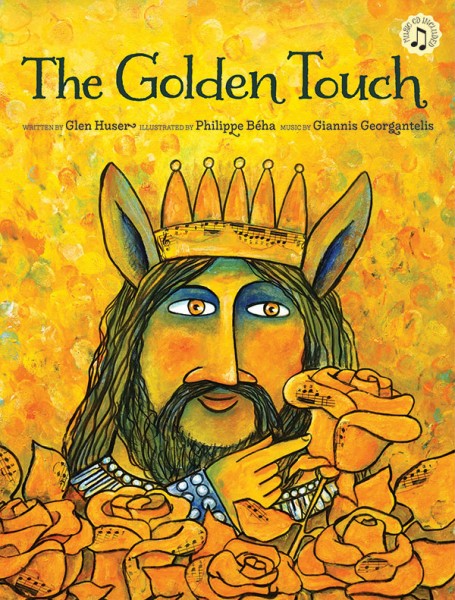 The Golden Touch
French language rights sold to Quebec.
About the Book
In The Golden Touch, the team that created the children's operetta and picture book Time for Flowers and Time for Snow tackles the myth of King Midas—again with songs and laughs and touching drama. Monty Python's Terry Jones reads award-winning writer Glen Huser's retelling of the classic tale of the foolish king whose lust for gold nearly costs him his family and his life.
Included is a CD of the children's opera, with music by the acclaimed Greek composer Giannis Georgantelis, performed by Chroma Musika with over a hundred Montreal school children and accompanied by the Orchestre Symphonique Pop de Montréal.
Praise for The Golden Touch:
"The beautiful art, the wry retelling of a classic tale, the playful and informative song lyrics, (all create) an immersive experience that will captivate." — Quill & Quire
About the Illustrator:
Philippe Béha is a two-time winner of the Governor General's Award.
Other Books in "Picture Books"