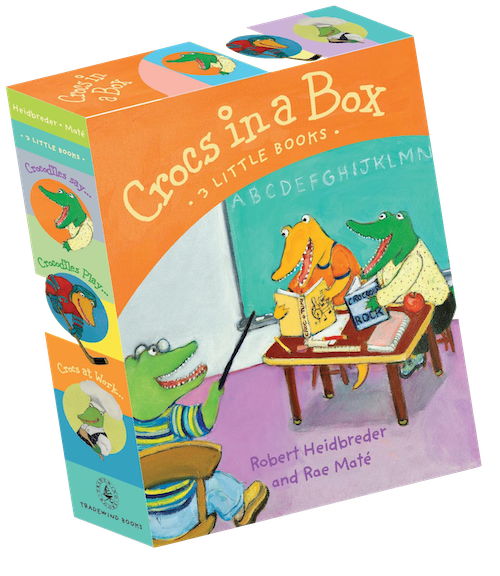 About the Book
All the joys of watching how crocodiles work and play, and what they say come together in one tidy gift box with tiny editions of Crocs at Work, Crocodiles Play, and Crocodiles say . . .
Claw your way through this trilogy of laugh-aloud classics!
"Masters of their craft, Heidbreder and Maté are at their mischievous best in these tales. The rhyming text sparkles. Heidbreder, who has enchanted children for many years with his poems and stories, and illustrator Maté brilliantly conspire to bring the reader a croc world of joyful mayhem." – The British Columbia Review
Other Books in "Picture Books"